I woke up at 4:57 am with the very loud and absolute thought, "What are you thinking??! You need to. cancel." We had zero sponsors. Zero registrants. Zero supplies purchased. Zero caterers lined up. There was no doubt in my mind I needed to call it off. It had been a hectic spring. I took […]
I woke up at 4:57 am with the very loud and absolute thought, "What are you thinking??! You need to. cancel."
We had zero sponsors. Zero registrants. Zero supplies purchased. Zero caterers lined up.
There was no doubt in my mind I needed to call it off.
It had been a hectic spring. I took on too much and I knew it might impact the fundraiser when I said yes to a temporary job opportunity. And here I was doing the things I should have had done a month ago.
And yet.
What if this was fear talking? What if it was doubt and that all too familiar voice saying, "Who are you to pull this off?"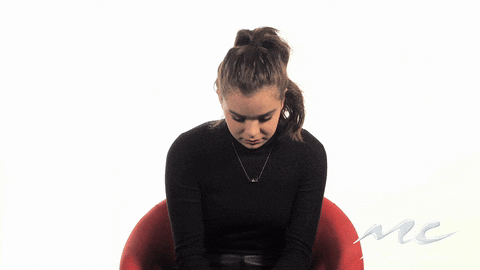 Maybe I was facing the resistance to asking for help. Asking for money none-the-less. Being BOLD. Sharing my story and putting myself out there.
If you don't know me, asking for help is not my strong suit. Nor is putting myself out there. They are both very uncomfortable spaces for me. And still, here I was and that was exactly what I needed to do to make this happen.
My mom asked me a while ago how I know how to do all the things I do to run and grow this business.
"Simple," I replied. "I don't. I just keep trying."
I'm a trained teacher. A wife. A mom. A daughter. A creator. Not a business guru.
However, I was raised by 2 amazing people who taught me to chase my dreams, choose braveness over fear, and not to quit when things get hard.
Those 3 lessons are my foundation. They've created the person I am today.
Everyday I mess up.
Everyday I learn.
Everyday I face fear over something and have a moment to choose whether to back down or push forward.
Everyday I ask myself what the heck I'm doing!!
And everyday I remind myself I'm answering the call I was given 5 and a half years ago.
I am frequently frustrated, overwhelmed and scared. Yet I'm more often grateful, inspired and determined.
It never fails that when I'm most in doubt I'm given a sign to keep going – a word of gratitude, inspiration, and passion.
The stories people share with me, glimpses into their personal life of how art was their refuge when their brother battled cancer. Or how their little sister will love the spare kit I had in my car when I hear she was in the hospital until 3am that morning. Or when we get the rare photo of a child with our kit from the hospital and a BIG joyful grin on their face.
It makes me realize I'm exactly where I need to be and one way or another it always works itself out.
Even if it's not quite as I envisioned it.
Especially if I'm still figuring it out. Because truly, I'm figuring it out every day.
Beautiful things happen when we're not afraid to try… or more realistically when we try despite being afraid.
I don't own the credit of Tough As Nails. Not by a long shot. I'm simply the vessel and person blessed with the task of figuring it out and breathing life into it.
So, I challenge you the next time you face fear or wonder who are you to try the thing:
TRY IT ANYHOW!
You might be surprised at who you truly are. You've got this!